Taylor Energy is a California public benefit (nonprofit) corporation engaged in Research & Development of sustainable energy solutions, particularly focusing on the use of Municipal Solid Waste (MSW) as a renewable energy resource used for the production of ultra-clean transportation fuels and electricity.
Current Grant Work:
CALIFORNIA ENERGY COMMISSION — NOTICE OF PROPOSED AWARDS (NOPA) GFO-15-325
Development, Demonstration and Deployment of Environmentally and Economically Sustainable Biomass-to-Energy Systems for the Forest and Food Waste Sectors  March 24, 2017  (newly awarded)
CALIFORNIA ENERGY COMMISSION — NOTICE OF PROPOSED AWARDS (NOPA) Advancing Cleaner, Less Costly, More Reliable Distributed Generation to Enable Customer Solutions and Zero-Net Energy Communities PON–14-303  January 23, 2015  (In progress)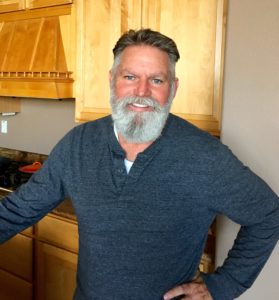 Donald G. Taylor — CEO, Taylor Energy, performing sustainable energy research and development.
Education: Occidental College, Los Angeles, CA   BS Degree in Chemistry, 1976
As Project Manager, Taylor has completed 7-gasification design & start-up projects.
Twenty-five years experience in design, development, and demonstration:
Energy conversion technologies, biomass gasification, coal-to-SNG, MSW gasification, LFG-to-CNG, LNG production, energy systems analysis; enhanced oil recovery.
Summary of Gasification Pilot-Plants Designed and Operated by Taylor
| | | | | |
| --- | --- | --- | --- | --- |
| Company | Technology | Type | Capacity | Completed |
| Taylor Energy | BFB | Air, direct | 2.5 ton/day | 1987 |
| EER | Jet Spouted | O2-CH4 | 20 ton/day | 1993 |
| Proler | Rotary-retort | O2-CH4 | 50 ton/day | 1997 |
| WRI/Taylor | Draft-Tube | Air, direct | 150 lbs/hr | 2004 |
| EPA | Transport | Air, direct | 50 lbs/hr | 2006 |
| West Biofuels | PYROX | Air, indirect | 4 ton/day | 2010 |
| PWG | Confidential | Air, direct | 720 lbs/day | 2014 |
WORK HISTORY – PRIOR TO CONSULTANCY
Energy and Environmental Research Corporation (now a part of GE Global Research) Donald G. Taylor managed the Engineering Technology Division where the emphasis was on problem solving for industrial clients, performing research, development and demonstration of innovative combustion and energy-conversion technologies.
Examples: Taylor performed process design and technology selection tasks for the Lagoven Refinery in Venezuela which resulted in construction and continuous operation of a 1000 ton/day pet coke boiler providing additional process steam to the refinery and using a an opportunity feedstock unique requirements for removal of nickel, and vanadium, and sulfur.  Subsequently at Lagoven, Taylor was able to participate in the problem solving efforts focused on the largest gasification reactor in the world–the Exxon Flexicoker. "We were able to help resolve process control issues, and minimize bubble-cap oxidation, enabling more stable operation of the gasification process."
Taylor was assigned to perform trouble-shooting activities for fluid-bed combustion related projects, which included multiple projects for clients operating wood-fired boilers in California.  Helping resolve criteria emissions issues and helping improve process operations were the primary functions performed by EER engineers.
As principal investigator for a multi-year EPA-GRI-SOCAL sponsored program, Taylor was responsible for the design, funding, and construction of an O2 fired Fluidized Bed system intended for steam gasification of lightly processed MSW.  He managed the design and construction of a 32" ID Fluidized Bed Process Development Unit (PDU), with 25 ton/day capacity, which was used for solid waste processing.  The PDU was also selected by DOE Rocky Flats for mixed-waste (low-level radio active waste) gasification trials.
Taylor managed a variety of design, evaluation, and construction projects at EER relating to waste recovery and efficient waste fuel utilization.  He managed a project for Fluor Daniel, evaluating the performance of a 1,000 ton/day Fluidized Bed combustion system operating on waste biomass; system performance was the subject of a $400 million dollar litigation relative to warrantee operating specifications.  Taylor's analysis of the fuel properties and performance were instrumental in resolving issues in favor of the client.
While at EER, Air Products and Chemicals Corporation engaged Mr. Taylor (in support of litigation) to demonstrate the cause of a major refinery fire in the defense of a billion dollar law suite.  The work performed involved the design and construction of a test rig, which was used by Taylor to stimulate the release and ignition of high-pressure, high-temperature crude oil (700 F) escaping from a pipe-rupture.  Multiple vapor-cloud release and ignition events were performed at a remote site near Reno, Nevada. The resulting detonations were filmed and used by the client to successfully support their position during the litigation.
Under contract with the EPA, Taylor has performed gas turbine cycle analysis, evaluating state-of-the-art gas turbines and turbine equipment systems for power production using solid fuel gasification cycles, with special emphasis on atmospheric vs. pressurized Fluid Bed gasification for efficient use with moist biomass and MSW.
Taylor also managed the design and construction of emissions control systems, such as the Flue Gas Recirculation (FGR) system installed for Union Pacific Resources, which was needed to meet the NOx reduction requirements in the SCAQMD.
As Project Manager and Lead Engineer for the LA County Sanitation Districts' Puent Hills Landfill Gas-to-Clean-fuel project, Taylor was responsible for the preliminary design, construction, and start-up engineering.  The project included compression of LFG to 500 psi, purification via carbon adsorption and membrane separation, followed by further compression, storage and dispensing via a dedicated CNG fueling station.  The system was dedicated on June 16, 1993 and is still operational.
Taylor also managed the performance of an LFG-to-LNG feasibility design project for SOCAL GAS Company intended to provide a near-term LNG supply at 15,000 gal/day scale for demonstration of clean-fuel projects in the Los Angeles basin.
Airco/BOC, Industrial Gas Division.  Taylor served as a Regional Engineering Manager responsible for developing new applications for industrial gasses; nitrogen, oxygen and carbon dioxide; combustion experience relates to ferrous and nonferrous melting with oxygen,; aluminum and brass melting with O2-fired systems; enhance glass=melting with O2, waste vitrification, down-hole-steam-generation, O2-fire-flooding, and coal gasification.
Air Liquide America  Regional Engineer responsible for the design and construction of cryogenic oxygen and nitrogen system for a variety of end users, including food freezing, combustion, high-temperature furnace atmospheric modification (sintering, annealing), wafer fabrication, cryo-drying, cryo-grinding, and fire-flooding with high pressure liquid oxygen injection.
Advanced Polymer Technology, Inc  Prior to working in the industrial gas business Mr Taylor founded and operated a for-profit company for five years, manufacturing and marketing hydrophilic polymers made from the acrylonitrile monomer.  Taylor licensed the process technology from the U.S. Department of Agriculture and developed the bench-scale process to pilot-scale, and then established commercial production. Major market applications for the polymer product were as a thixotropic viscosifying agent, with uses that included oil drilling mud thickener, and viscosity building in aqueous fire fighting solution used in aerial drops.  Current day major markets for the product now are in baby diapers and tampons, where it is used as the super absorbent.
PATENTS ISSUED AND APPLIED:
Method of Manufacturing Starch/Acrylonitrile graft copolymer 1977
Oxygen Enhanced Pyrolysis of Organic Wastes 1984
Spouted Bed Gasification of Wastes 1991
Method and Apparatus for gasifying organic materials and vitrifying residual ash 1996
Method and Apparatus for comminuting and pneumatic separation of solids 2001
Method and Apparatus for conversion of carbonaceous feedstocks into methane 2002
Method and Apparatus for Reforming Carbonaceous Feedstocks 2007
Rotary Steam Rocket Expander 2010
STUDIES AND REPORTS:
"Pyrolysis Auto Shredder Residue" Prepared for California Department of Health Services, Hazardous Waste Reduction Program #90-SA019, 1990
"Spouted Bed Incineration / Metal Fixation" Prepared for US Environmental Protection Agency, Cincinnati, Ohio #FE90005, 1990
"Waste Combustion System Analysis" Prepared for US Environmental Protection Agency, Air and Energy Engineering Research Laboratory, Research Triangle Park, NC 277711 #68-03-3365, 1989
"Production of Liquefied Natural Gas (LNG) from Landfill Gas (LFG)" Prepared for Orange County Integrate Waste Management Department, Santa Ana, CA #90-109, 1991
"Refuse Derived Biomass Gasification Feasibility Study" Prepared for CR&R Corporation by Bechtel Technology, San Francisco & Taylor Energy, Irvine, 1999
"Integrated Biorefinery Producing Mixed-Alcohols from Biomass" Study Prepared for West Biofuels Development, LLP and US Department of Energy, 2008
"Low-Emissions Electricity Production From IC Engines Burning Biomass Derived Producer Gas" A.C. Van Blarigan1*, R.J. Cattolica2, D.G. Taylor3, R. Seiser2, R. Dibble,  University of California at Berkeley, USA; 2University of California at San Diego, USA; 3West Fabrication, 2009
"Bio-refinery Demonstration–Producing Gasoline & Diesel from Biomass"  Proposal Document prepared for the California Energy Commission, 2010